If you are a candidate for dental implants, a "one-size-fits-all" approach doesn't work for every patient. At Magical Smiles in Plainfield, we conveniently offer several different types of dental implant treatments, each of which can be custom-tailored to meet your smile-restoration needs. As part of our restorative dentistry services, all our dental implant rehabilitations are performed by board-certified Periodontist Dr. Jyoti Puri, DDS, PhD. 
What types of dental implants are there?
Dental implants have now been used as successful dental restorations for over 30 years. More than five million dental implants are placed in the U.S. each year. 
At Magical Smiles, we offer these types of dental implants:
As the name implies, same-day, or "one-day," dental implants can be completed during a single appointment, as opposed to weeks or even months worth of office visits. Although this type of implant is not for everyone, same-day dental implants use technology that allows the post holding the abutment to fuse to the jawbone better than other methods. There are also several different types of same-day dental implants, including immediate-load implants (ILIs), mini dental implants, and All-on-4 dental implants.
Single tooth dental implant 
A single dental implant is an ideal choice when one tooth is missing and you want to replace it for optimal aesthetics, comfort, and function. Single implants require one dental crown that connects to the implant screw.
Full mouth dental implants
Also called an "implant-supported bridge," full mouth implants are a viable option for those who are missing multiple teeth. The implant acts as an anchor that supports the entire fixed bridge (overdenture). Once in place, the fixed overdenture restores normal function by preventing other teeth from moving, ultimately improving eating, speaking, and smiling comfort.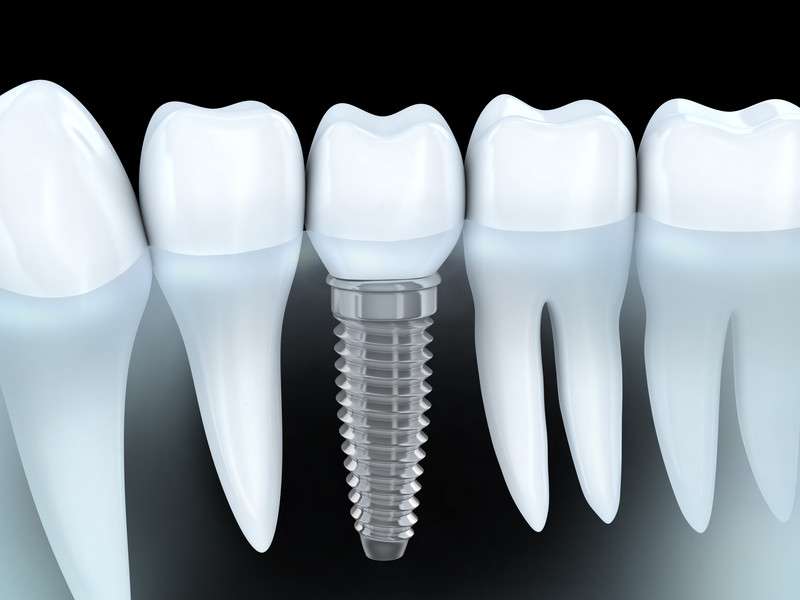 All-on-X (Teeth Express) dental implants
As a newer innovation in same-day implant technology, All-on-4 implants might be recommended by Dr. Puri when you are seeking a secure solution for replacing a lot of missing teeth. As a permanent restoration, a Teeth Express system restores your entire upper or lower arch using only four to six (All-on-6) implants rather than one per tooth. The fixed bridge (overdenture) can conveniently be removed by a dental professional for routine cleanings and dental exams. 
Call us today and let us help you decide
At Magical Smiles in Plainfield, our restorative dentistry solutions magically help patients achieve the smiles of their dreams. To learn more about the different types of dental implants that we offer or to schedule a free dental implant consultation with Dr. Puri, please contact us today at 815-436-2406